Vinyl Siding
Give some character to your residence!
Enhance the curb appeal of your home by utilizing replacement vinyl siding from Window World of Cleveland. Whether you're searching for protection from the elements or just want to give you exterior a refresh, we're confident we have the perfect product for you. Don't believe us? Watch our video and learn more about our partnership with Progressive Foam and what it means for the safety and efficiency of your home.
---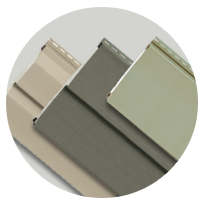 Looking to reduce energy costs year-round? The Prodigy Insulated Wall System wraps your home in a blanket of insulation and provides you with superior energy efficiency. Each Prodigy profile (Single 7, D6 Clapboard, D5 Dutch lap) offers these unique benefits and enhances the look of your Ohio residence.
Learn More About Prodigy® Siding »
---
Durable and Energy Efficient
Constructed of premium 1-¼" thick contoured insulating underlayment, the 4000 Energy Plus Vinyl Siding never stops working for you. With a Perm Rating of 5, this option is not only energy efficient, but also repels moisture, allowing for maximum protection.
Learn More About 4000 Energy Plus Siding »
---
Advanced Locking System for Superior Strength
Independently tested to withstand harsh weather conditions like damaging winds and rain associated with a category 5 hurricane, the 4000 Reinforced Vinyl Siding will keep you safe from the storm. The secret? The advanced locking system that keeps moisture out.
Learn More About 4000 Siding »
---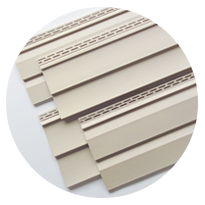 Easy Care Appearance
Window World of Cleveland's 2000 Vinyl Siding is created for superior rigidity so your exterior walls stay straight and smooth. Looking for siding that won't require the hassle of daily maintenance? Cleaning is as easy as occasionally washing dirt off with a garden hose.
Learn More About 2000 Siding »
Schedule a Free In-home Estimate Today!
w

Looking to lower your energy bills?

We also offer energy efficient products, which keeps cold air out during the winter months and keeps air conditioning in during the summer months. Less air leakage and more insulation means more energy efficiency for your home, which translates to big savings over time.